Contact
The Quinn Lab can be found at:

Engineering Research Center
700 W. Research Center Blvd
Fayetteville AR 72701

Our main laboratory is located in Room 3420 of the Engineering Research Center (ENRC). We also operate the Multiphoton Fluorescence Lifetime Imaging Facility in Room 2939.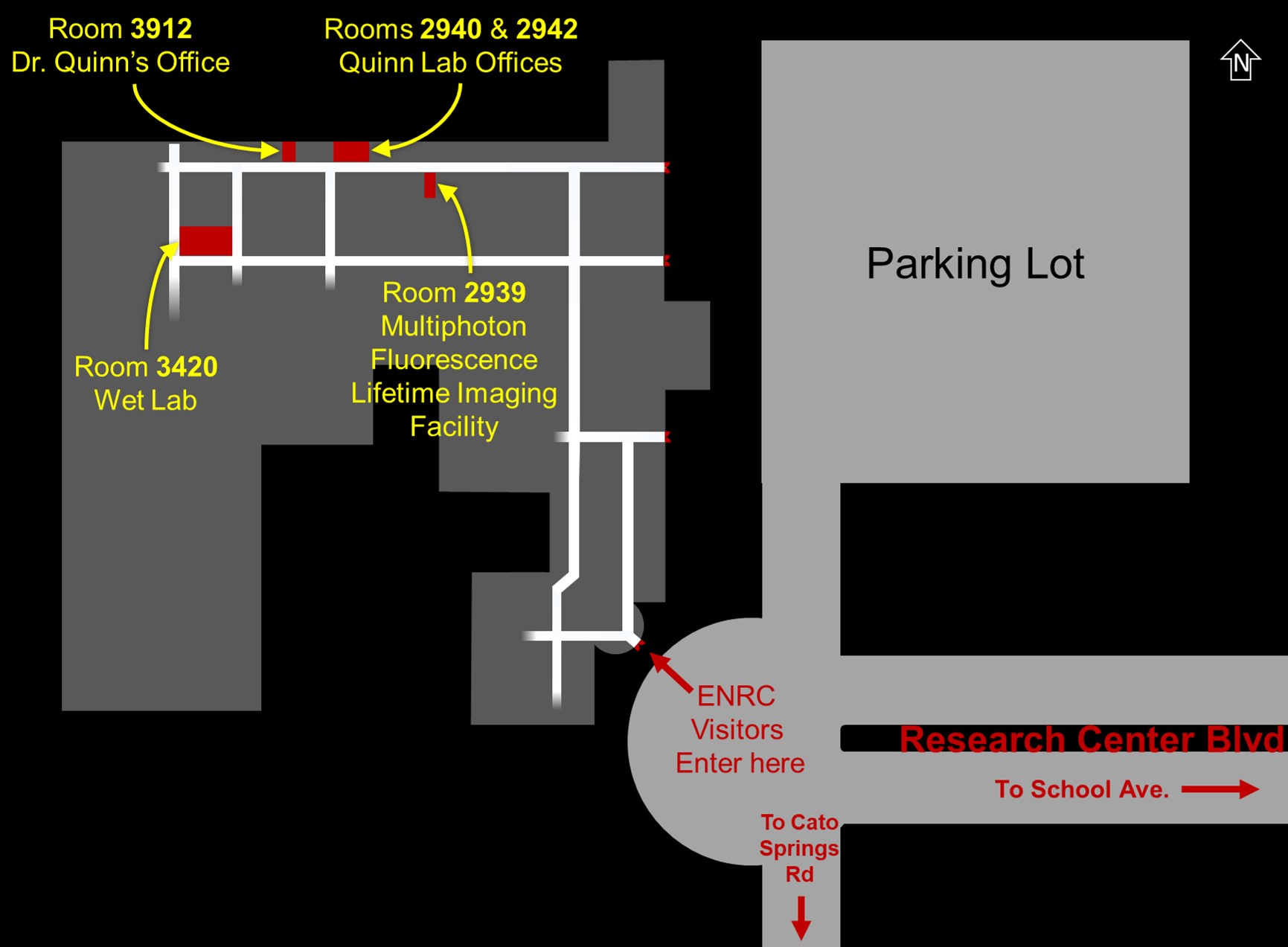 Dr. Quinn maintains offices in:
Room 3912 at ENRC
Room 123 of John A. White, Jr. Engineering Hall.

For information, reprint requests, or to obtain access to the lab, please contact Dr. Quinn via email at kpquinn AT uark.edu.


If you are coming from the main campus, the ENRC Shuttle is available Monday-Friday.